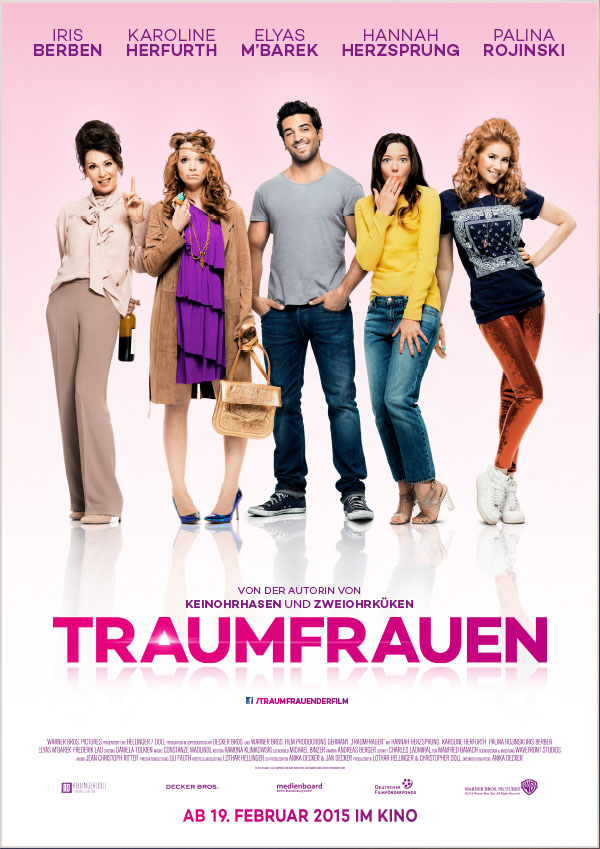 PERFECT GIRLS
Leni Reimann's well-organised and planned life falls victim to modern technology when she discovers via Skype-camera a naked female employee in her partner's chic apartment. Depressed and homeless, she takes up residence with her lawyer sister Hannah and her flatmate Vivienne. Vivienne tells Leni how much sex she needs to overcome her lovesickness and build a successful male infrastructure …Her mother Magaux is also somewhat without direction after her husband abandoned her and 30 years of marriage for an ambitious physiotherapist. Now she is alone and always has to sit on the backseat of her neighbour's car between the grandchildren. Will our Perfect Girls succeed in joining battle to deviate from their predetermined paths and finally find happiness?
Director: Anika Decker
Script: Anika Decker
Editor: Charles Ladmiral
Cinematography: Andreas Berger
Production Design: Michael Binzer
Costume: Ramona Klinikowski
Make-up: Constanze Madlindl
Production Manager: Uli Fauth
Cast: Hannah Herzsprung, Karoline Herfurth, Palina Rojinski, Iris Berben, Elyas M'Barek uvw.
Distribution by: Warner Bros. Entertainment
Worlddistribution by: Beta Film GmbH