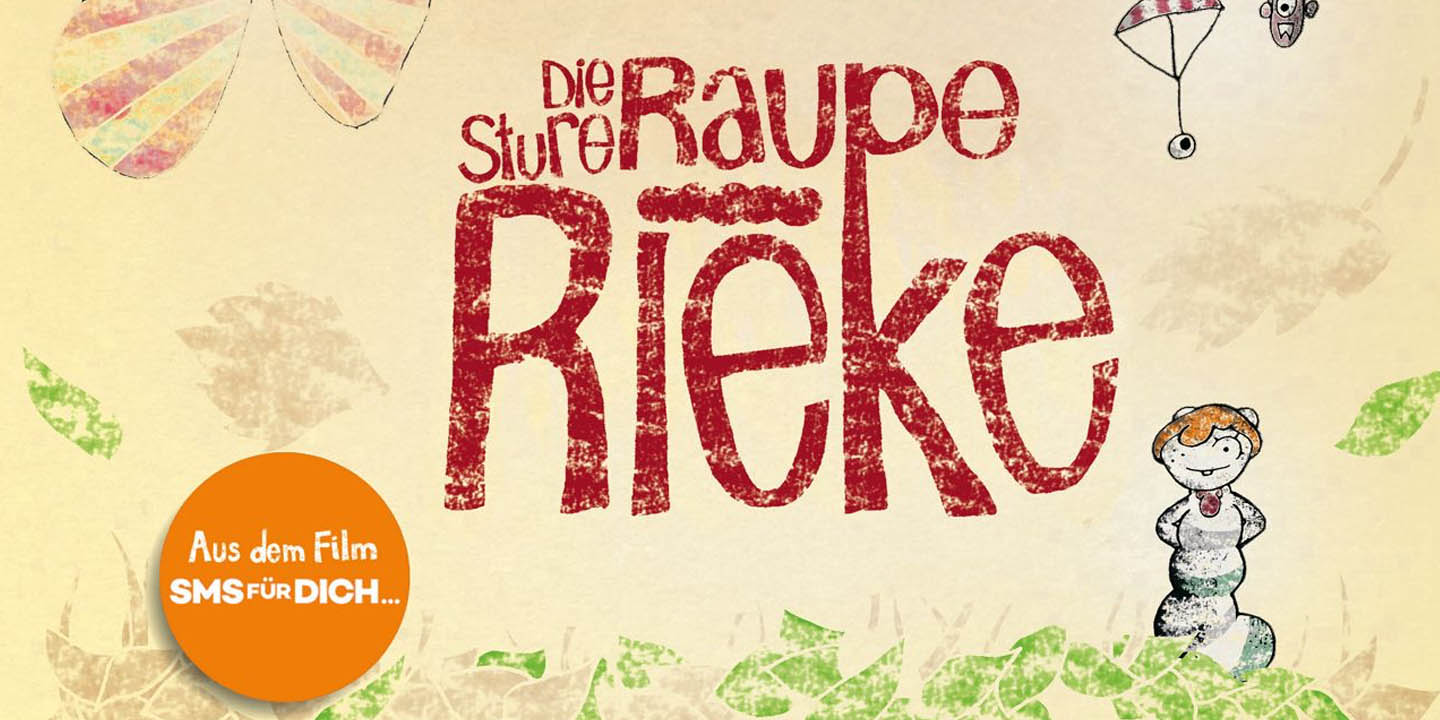 17. January 2017
"Rieke, The Stubborn Caterpillar" – The picture book from "SMS For You"
In her directorial debut "SMS For You" Karoline Herfurth plays an author of children's books. Together with illustrator CLAAS ENGELS, she has written the picture book "Rieke, The Stubborn Caterpillar". It is published by arsEdition.
For all those small people who are not in any hurry to grow up. Rieke is a stubborn, small caterpillar, who is always hungry. Even so, she still fits through everywhere, even the tiniest of holes. This is why she most wants to not get any bigger, even if butterflies are so beautifully colourful. After all, cake crumbs and raindrops don't grown, she thinks stubbornly. And also the stars don't get wings when they are big. "Just how do I do that?" Rieke asks herself stubbornly. The picture book from the feature film "SMS For You" by Karoline Herfurth and Claas Engels, with the message: "Everyone can take as much time to grow up as they need".
Read by Karoline Herfurth.