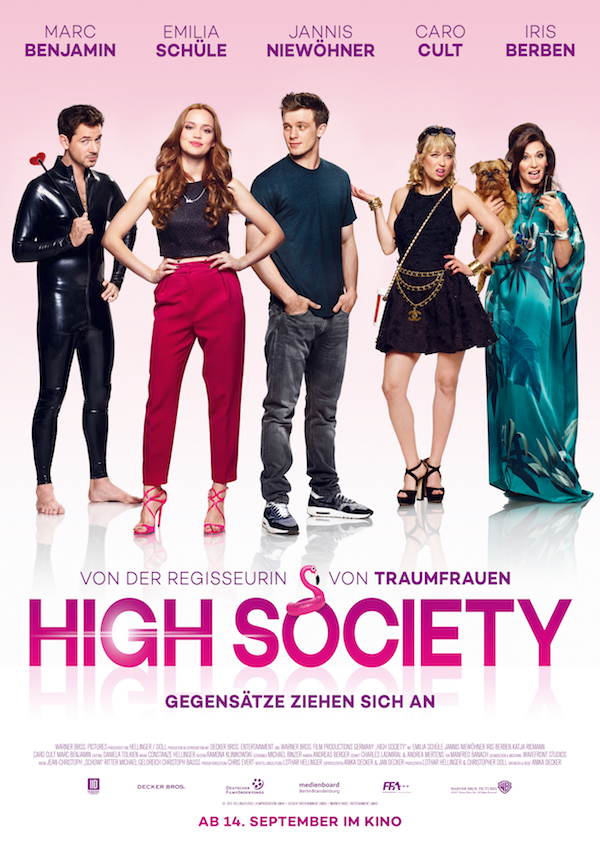 HIGH SOCIETY
Anabel von Schlacht is the neglected party-daughter of a stinking rich industrialist family. At least that is what everybody thought until a scandal at the clinic in which she was born reveals various babies were swapped and Annabel's actual origins. Her real mother lives with her two other children as an illegal subtenant on a working class housing estate.When Anabel enters her new home she tangles immediately with the good looking cop, Yann. Her new journey becomes plastered with bizarre encounters, family conflicts and falling head over heels in love. But it all leads her to the really important questions in life and as well the search for her true identity, her first real job and the question as to what family really means.
Director: Anika Decker
Script: Anika Decker
Editor: Charles Ladmiral
Director of Photography: Andreas Berger
Production Design: Michael Binzer
Kostümbild: Ramona Klinikowski
Make Up: Constanze Hellinger und Jan Kempkens-Odemski
Production Manager: Chris Evert
Cast: Emilia Schüle, Jannis Niewöhner, Iris Berben, Katja Riemann, uvw.
Status: Postproduction
Distribution by:  Warner Bros. Entertainment